Visiting Steamboat? Get A Week Out Here for $50!

Practice with us while you're visiting Steamboat Springs. You get 7 days of unlimited yoga plus this covers all of your mat and towel rentals for the week.

Purchase here

New to our community? Get your Local's First Month for $65!

For $65 you get 30 days of unlimited yoga. This is a great way to try all of our classes and meet our teachers and community. Plust that's $2/day for unlimited yoga for a month!

Purchase Here

Programs at Out Here Yoga

Reach the growing edge of your practice and self-leadership. Our programs help you explore and dive deeply into what moves you.

Learn more about our programs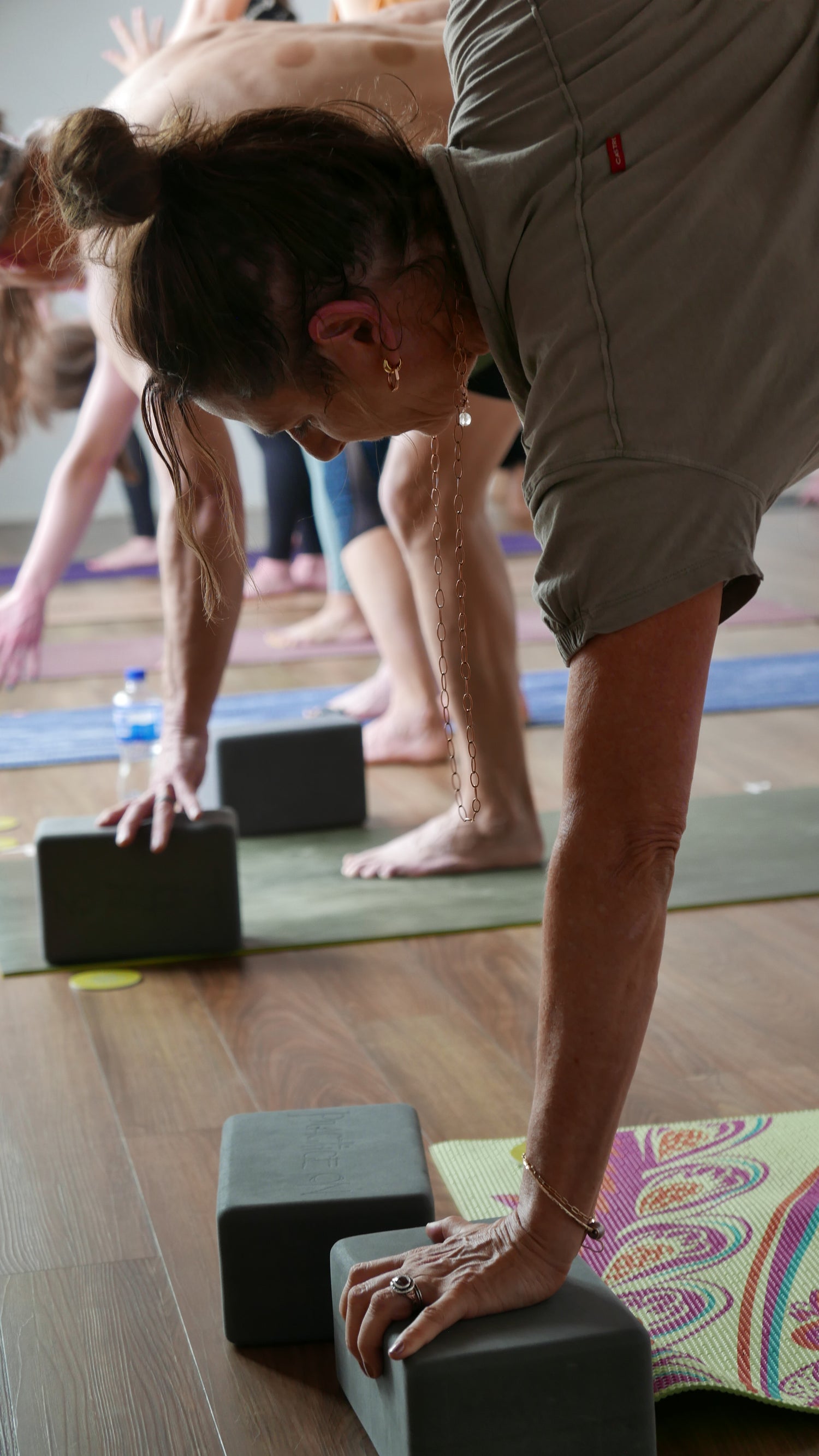 Come Get Sweaty With Us at Out Here Yoga
Situated in the beautiful mountain community of Steamboat Springs, Colorado, our mission is to provide you with tools and a community that will elevate your yoga practice and your life.
Our studio features an epic view of the Steamboat mountains, with a floor-to-ceiling, accordion window wall, an outdoor deck, and a close up experience of Mount Werner.
We primarily practice a challenging, heated, power vinyasa style of yoga that produces tangible results physically, mentally and spiritually.
Through practicing and embodying our core values of connection, elevation, vitality, exploration and creation, we promise that you will reach new levels of fulfillment in your life.
LEARN MORE ABOUT OHY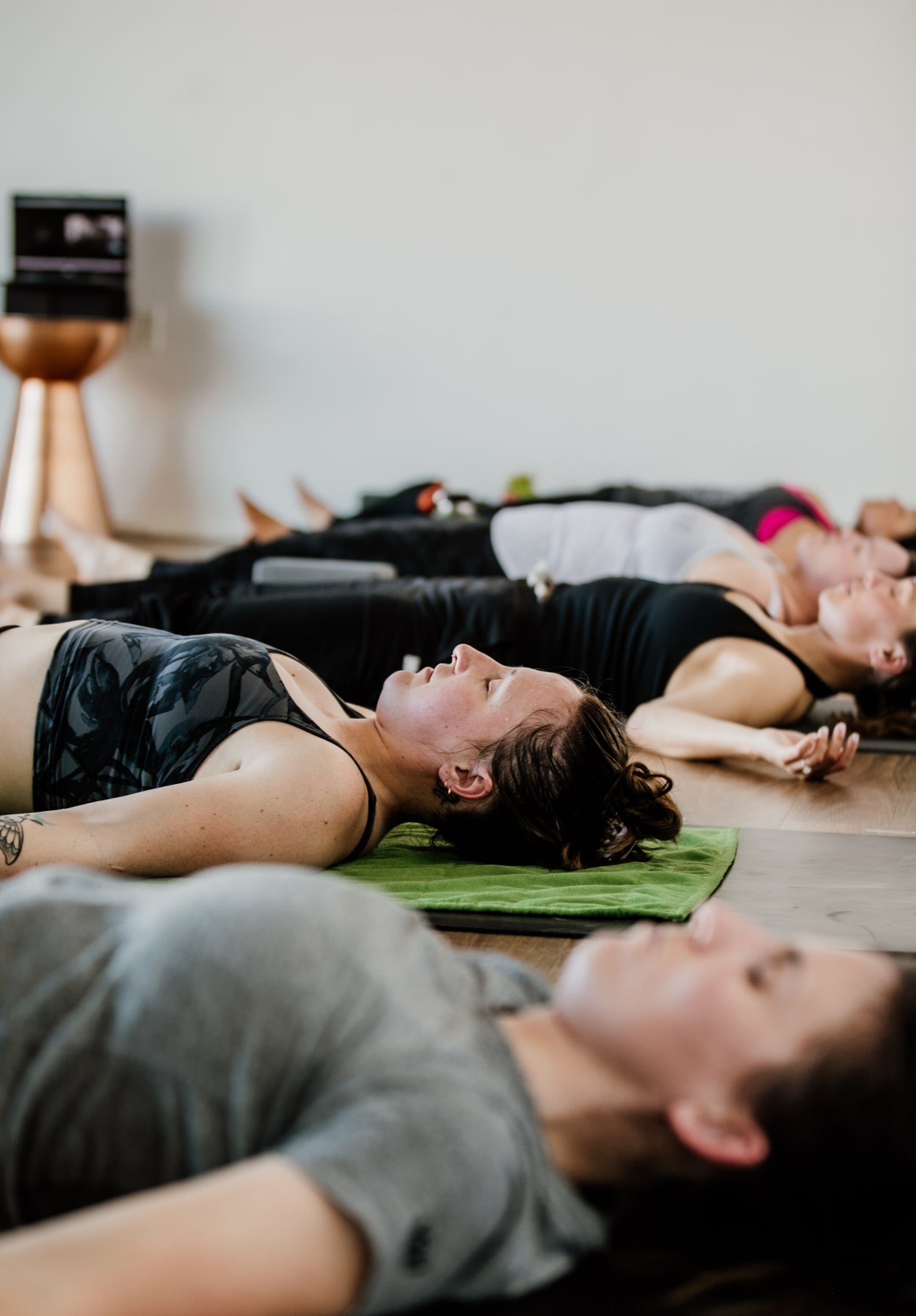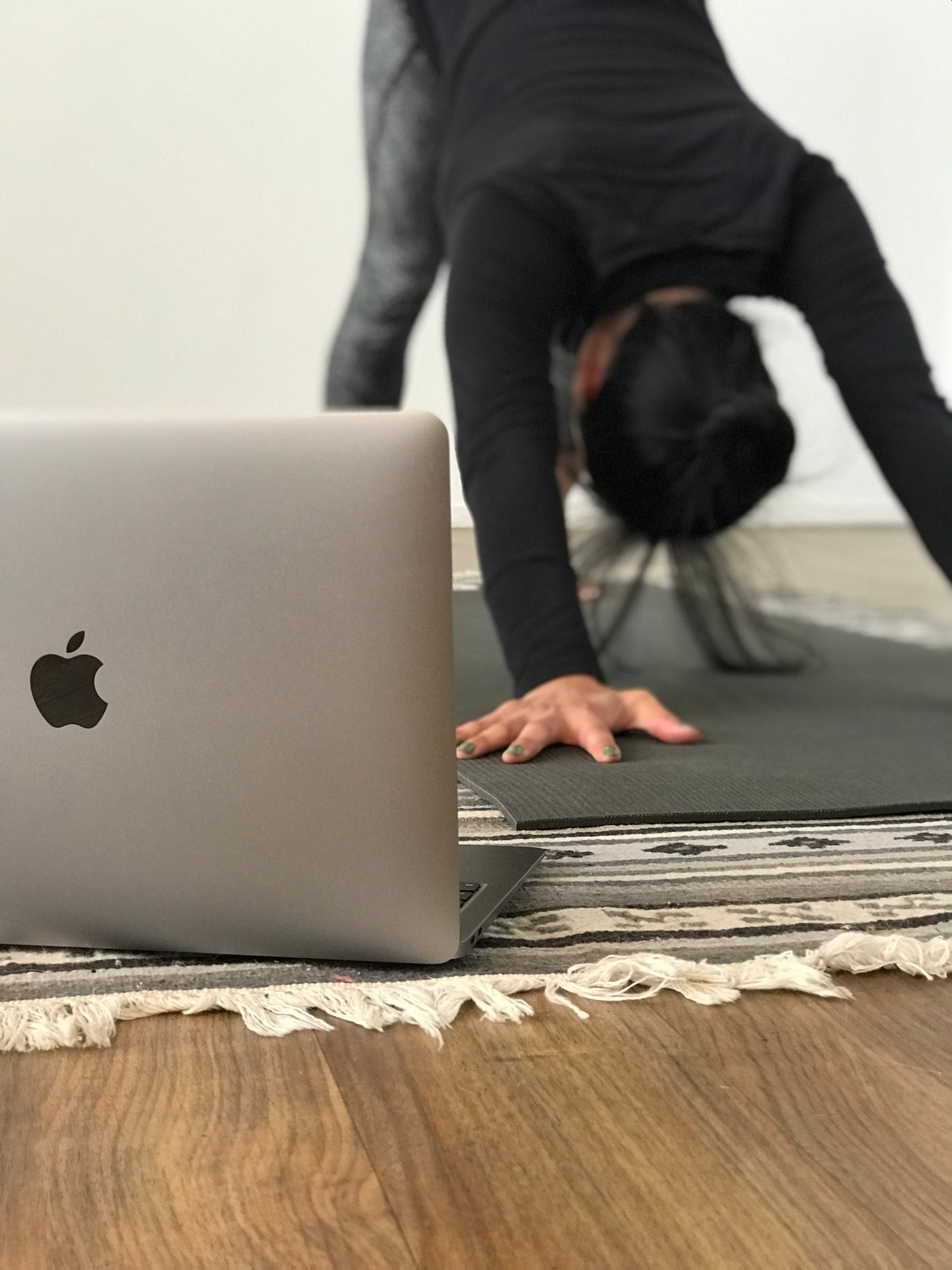 All OHY Classes are Livestreamed Virtually
Out Here Everywhere livestreaming yoga classes let you take your practice worldwide. Get feedback and connect with people from around the country and world in an engaged online yoga community looking to cultivate a spirit of expansive growth and empowerment.
On the life journey to becoming the best version of yourself, we assert that you need people who challenge you, support you, hold you accountable and lift you up. Find your community at Out Here Yoga!
Joining a LIVESTREAM class is easy!
Sign up for our $40 Out Here Everywhere membership on the page linked below.
Out Here Yoga virtual classes are included with in-studio memberships!
Make sure you have the Zoom app downloaded!
Get your Out Here Everywhere Subscription Here
OHY Scholarship Fund
Making the empowering tools of yoga accessible to all who want to participate.

The OHY Scholarship Fund removes the financial barrier that could prevent someone from being part of our yoga community and also allows us to uplift and support each other, whether by contributing to or being a beneficiary of the fund.

We would love to hear from you if you believe the OHY Scholarship Fund would support you. We will grant as many yoga scholarships as we possibly can in the form of yoga memberships and drop-ins. For each donation the Fund receives from a community member, Out Here Yoga will match that donation by providing double its value in yoga services.
Out Here Yoga Class Types + Descriptions
Elevation Power Flow

Designed to elevate the quality of your life on and off the mat, this heated power vinyasa yoga class will help you achieve new levels of strength, flexibility and vitality. Our teachers bring varied daily intentions and physical focuses into a set asana sequence: Baptiste Yoga's Journey Into Power Sequence. Room is heated to 95°.

Power Flow Jams

This is our signature Elevation Power Flow set to a soundtrack. You'll experience the consistent challenging, athletic flow you've come to expect from Out Here Yoga with more space to take in the music and less verbal instruction. Room is heated to 95°.

Slow Flow Jams

Slow down to connect more deeply in. In this class, you will find a slower paced vinyasa sequence to move and breath in as an access to strengthening your muscles, your inner listening and your ability to choose. With a slower pace, there's more space for depth, breath or opportunities to build into flows or poses, all set to a slower-paced playlist. Room is heated to 95°.

Total Recovery

Come quiet your mind and stretch your muscles in this slower paced class, based in the Baptiste Journey into Power sequence. This class focuses on slower flows, longer holds and deeper opening to allow for complete release and rejuvenation of your muscles. Room is heated to 85°.

Peak Pose Flow

This class is a variation of Elevation Power Flow designed to lead to a different peak pose each class. Get the consistent power flow experience and be challenged to explore and deepen your understanding of the practice and learn new expressions of the poses. Room is heated to 95°.

Strength + Recovery

This class is a challenging, restorative and revitalizing experience for people using their bodies to their fullest capacity and will give you the tools you need to continue to push your limits on the bike, slopes or runs. Strength and Recovery combines power yoga with active recovery. Room is heated to 95°.