FAQ: What to Expect at Out Here Yoga
What do I need to bring with me to my first class?
Wear clothing you're comfortable moving and sweating in, a water bottle, and a mat and mat towel if you have them. We provide free mat and mat towel rentals for your first class if you need them, and also sell these items. Yoga is done barefoot, with no shoes and socks required.
What is the temperature of the room?
For all of our classes except for Total Recovery, the room is heated to 95 degrees. The heat helps promote flexibility, helps improve focus, and helps you experience all of the health benefits of a good sweat.
Do I need to have prior yoga experience to attend?
You do not. All of our classes are designed to empower practitioners of all levels, including raw beginners. Yoga is meant to be a lifelong practice, and you learn new skills throughout your journey. Let it feel messy in your first class, as all beginnings are!
Do I need to pre-register for classes?
Some of our classes do fill up, so pre-registration is recommended on the Momence Platform. You are also welcome to simply show up. For most of our classes, it's no problem for us to get you in there!
A $50 Week Out Here!

Our $50 week Out Here lets Steamboat Springs visitors practice with us at Out Here Yoga for only $50 for the entire week and includes mat and towel rentals for the week! We look forward to meeting you!

Sign up for your Week Out Here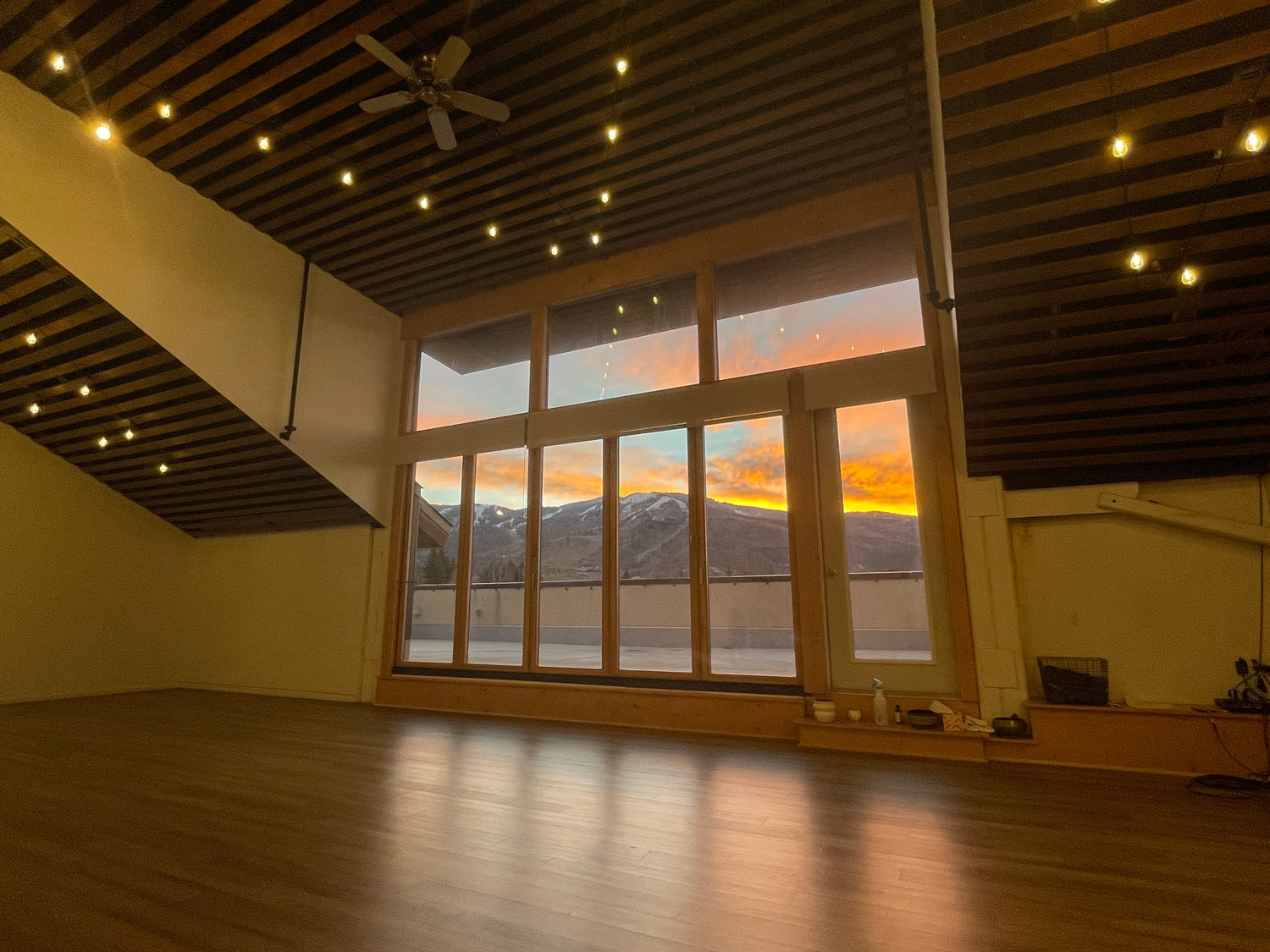 We're Out Here! Join Us!
Situated in the beautiful mountain community of Steamboat Springs, Colorado, our mission is to provide you with tools and a community that will elevate your yoga practice and your life. Click the button below to learn more about Out Here Yoga.
About Out Here Yoga