go deeper in your practice
From yoga challenges to outdoor adventures, we've got something to help you reach the growing edge of your learning, adventure or leadership. Our yoga workshops will help you advance your physical practice and gain new access to the strength and vitality you need to live your life fully.
Practice at Out Here Yoga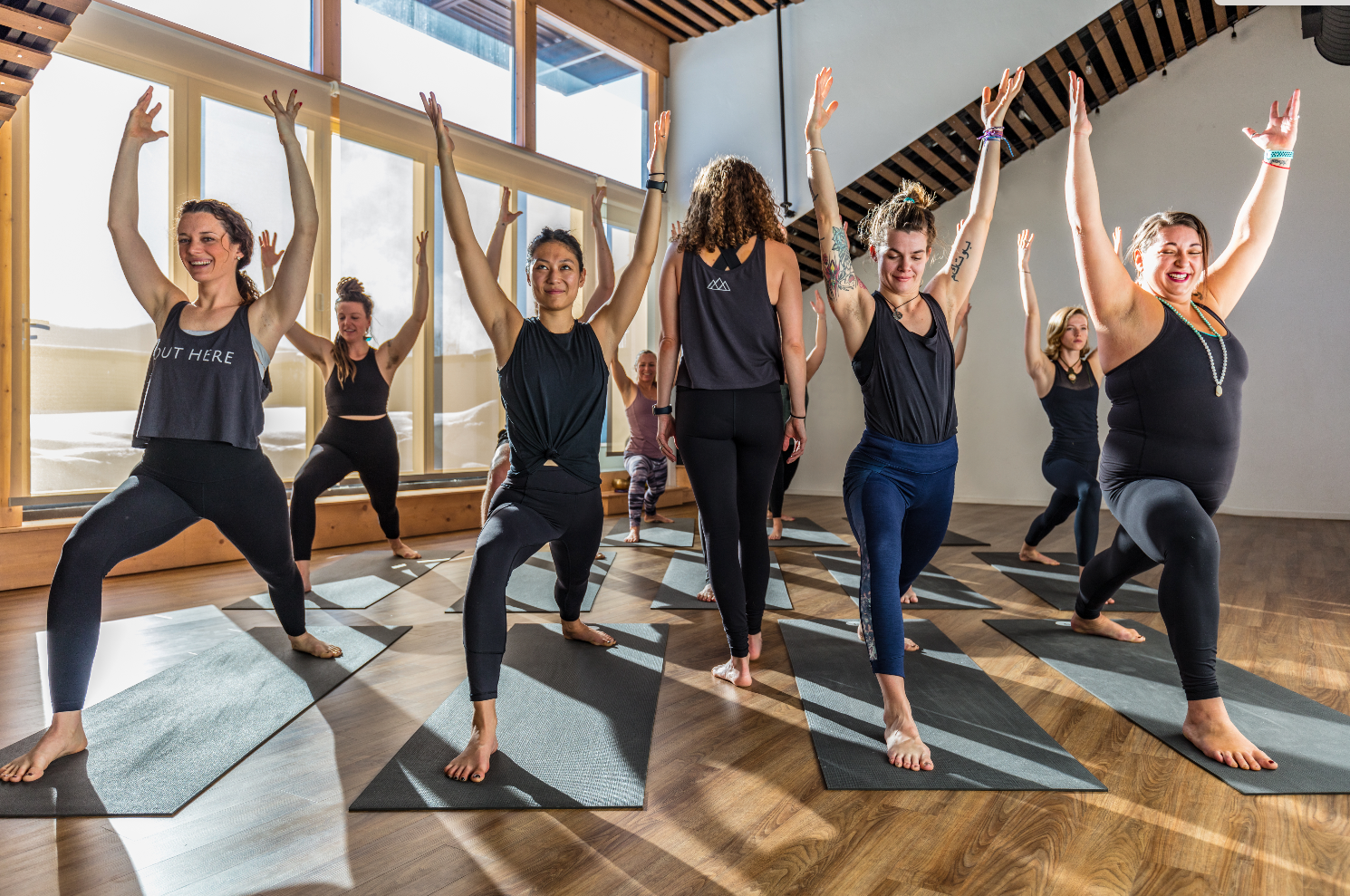 Our studio features an epic view of the Steamboat mountains, with a floor-to-ceiling, accordion window wall, an outdoor deck, and a close up experience of Mount Werner.
We primarily practice a challenging, heated, power vinyasa style of yoga that produces tangible results physically, mentally and spiritually.
Through practicing and embodying our core values of connection, elevation, vitality, exploration and creation, we promise that you will reach new levels of fulfillment in your life.
Learn More About Out Here Yoga